How to prepare the sashiko cloths for hanafukin
Have you ever seen the pre-stenciled sashiko cloths? Do you know how to prepare them before stitching? In these three tutorial videos, we are explaining how to prepare them step by step. These videos are made as a part of sashiko week presented by SASHIKO.LAB and Maydel in June 2021.
How to prepare : Method 1
How to prepare : Method 2
VIDEO LESSONS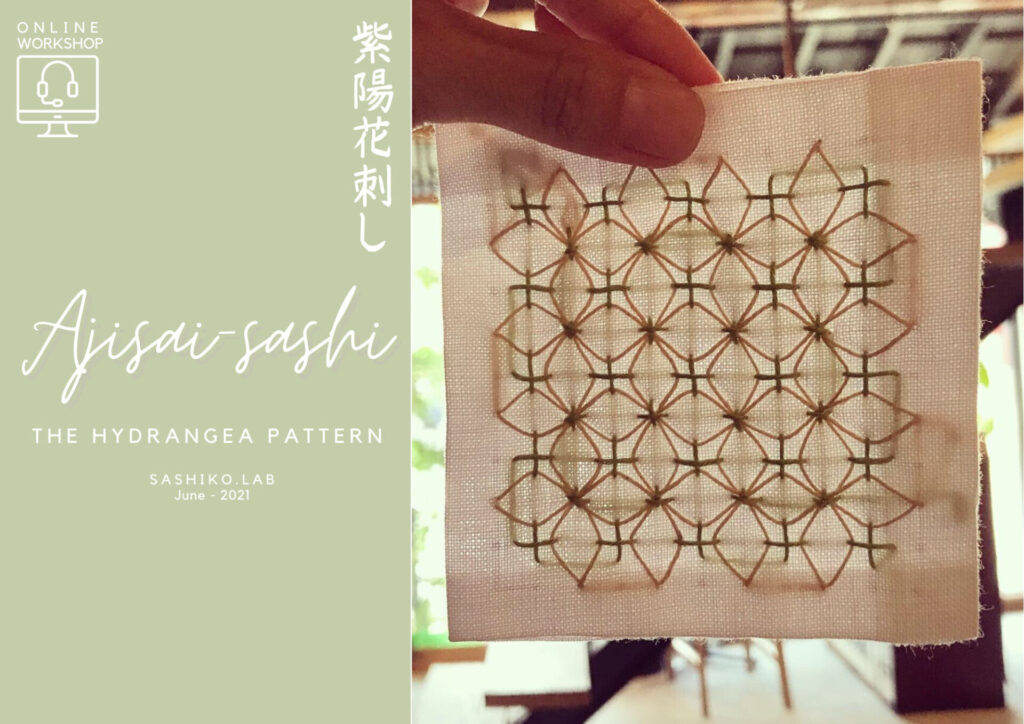 AJISAI-SASHI WORKSHOP
Ajisai-sashi, the hydrangea pattern is one of the most popular patterns in my workshops.
You will be amazed by how this geometric beauty is structured with the weaving technique.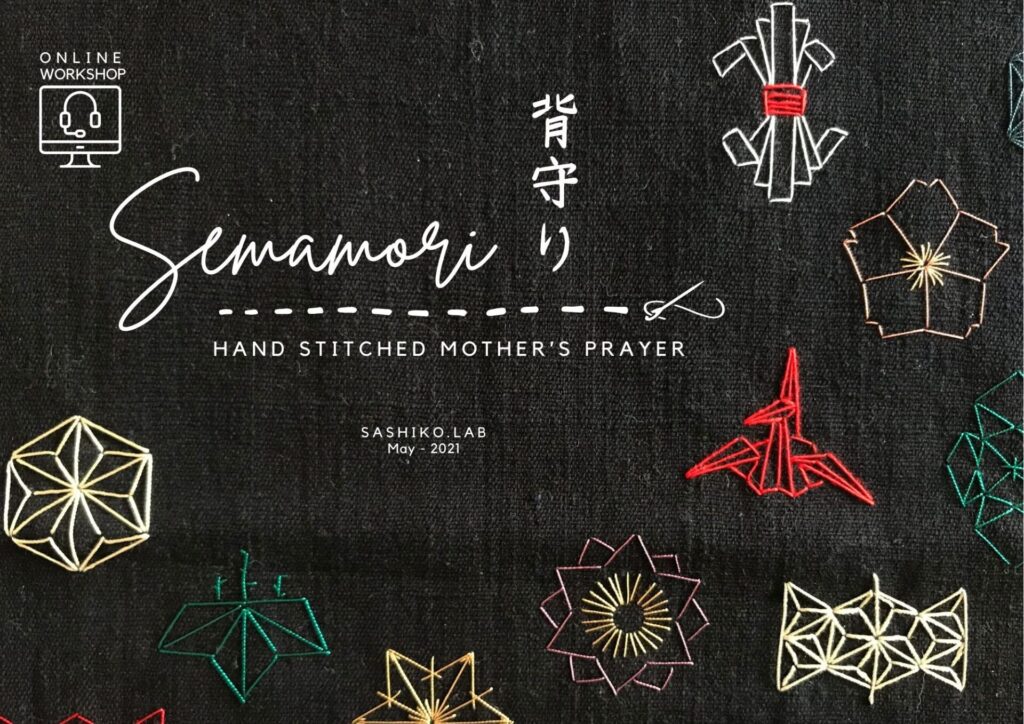 SEMAMORI WORKSHOP
Semamori is an amulet hand stitched by mothers on kids' kimono. In this workshop, you will learn its history, meaning of each motif along with how to stitch them by yourself.
In addition, you can download SASHIKO.LAB's original Semamori sampler booklet as purchase benefits.