FREE DOWNLOAD: Sashiko planning sheet
I always like to mix up several sashiko patterns for one project and the time for planning is one of my favorite time, too. I used to use the grid note for that purpose, but I'd always wanted something more useful.


Last night, ( I'm a night owl who dreams to be an early bird…) I came up with an idea to make my original sashiko planning sheet and I acted quickly on it!


It's a simple sheet with grid dots and some memo space. The dots are made to match the pre-stenciled sashiko cloth from Olympus ( You can buy it as a part of sashiko starter kit in my online store) so you can use it to plan your original design for your new hanafukin project.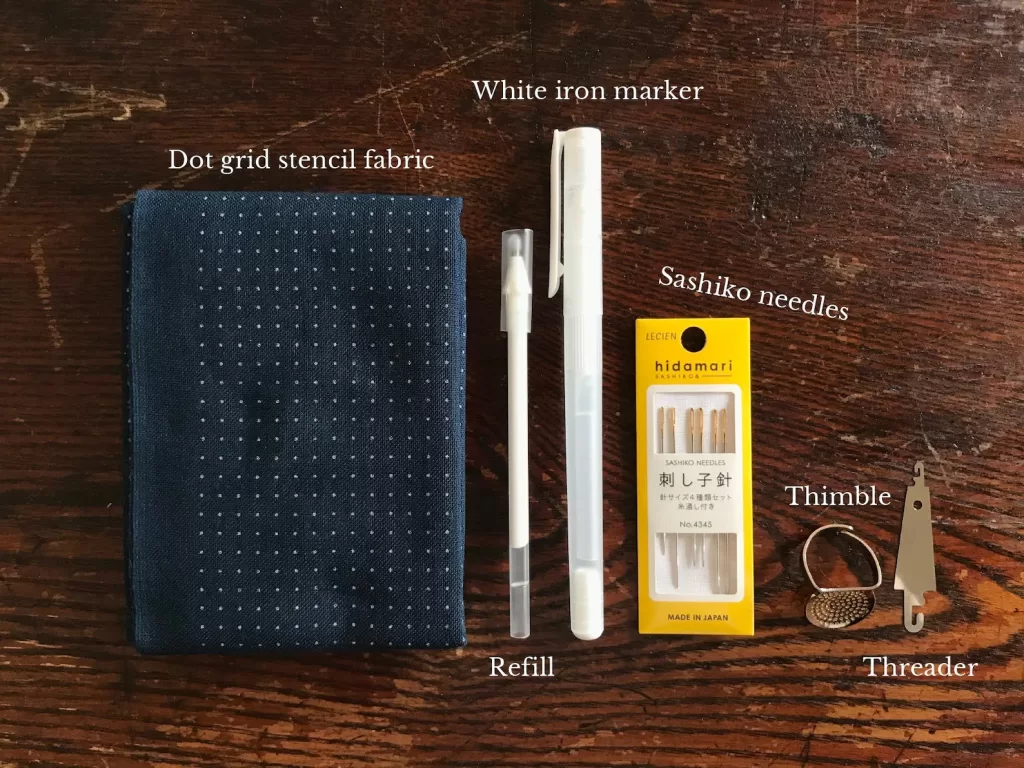 In Japan, A4 size is the most common paper size, but I know that A4 is not the universal size from experience. So I made it in US letter size, too! And guess what? You can download them FOR FREE from the buttons down there! Please share it with your sashiko friends and enjoy creating your original sashiko design!